National Youth Leadership Training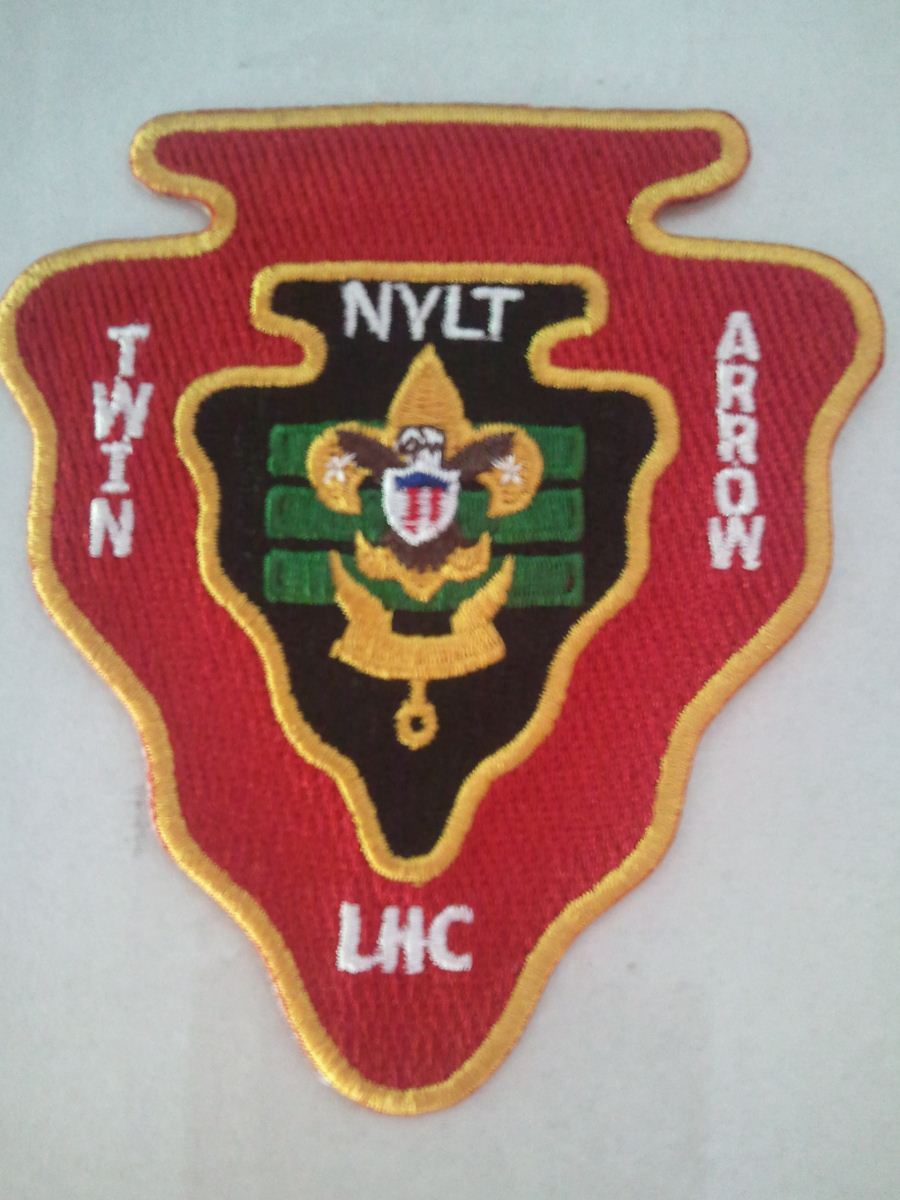 Twin Arrow
Click below to view the
COURSE DATES: JUNE 15, 2014 THRU JUNE 21, 2014
A $25.00 non-refundable registration fee must accompany the application.
This fee is transferable within the Troop.
This application is due by May 15, 2014
PAYMENT SCHEDULE:
$200.00 Total fee if by May 15th (amount includes deposit)
$220.00 after May 15th (amount includes deposit and a late fee of $20.00)
Important Note: If paying by check please include in the memo part of your check the number 1-6801-922-20
NYLT is:
A highly structured program

An intensive one week program in leadership skills

Based on month in the life of a troop

Leadership development - Fills some requirements for rank advancement

Based on current national standards of leadership training

Includes Ethics In Action and Leave No Trace Camping principles

Provides introductory experience with G.P.S. navigation in the woods
The Structure of NYLT
Provides a toolbox of resources, skills and techniques for Troop leadership

Scoutcraft skiills used in some leadership exercises

The Twin Arrow Conference is designed for Troop Youth Leaders, ALL TROOP YOUTH LEADERS

It is important that the attendees do not attend prematurely EITHER BY AGE OR RANK

THEY SHOULD BE 13 YEARS OF AGE AND BE FIRST CLASS OR ABOVE

All participants must be experienced Scout campers. They must already know how to set up camp, prepare meals, maintain personal and campsite cleanliness, and generally work in a patrol camping situation

It is not appropriate to send a boy who has never camped without a parent to Twin Arrow
Twin Arrow recognition
Twin Arrow PATCH (one of the few insignia which can be worn on an adult uniform).

A certificate of completion

A personal evaluation of leadership skills by the Twin Arrow staff
In summary, the NYLT/Twin Arrow experience is:

Leadership Development Skills represented by start of the art, modern leadership skill presentations. A few highlights of the course are the Overnight camp, the course feast and the Ballista battle.
Scouts and Parents should plan to attend the 30 day orientation on May 14, 2014 from 6:30 to 9 p.m. at PA-American Water Co office McMurray,PA. Directions and confirmation will be provided.